What to do in a week in the UNESCO Biosphere Reserve in Spain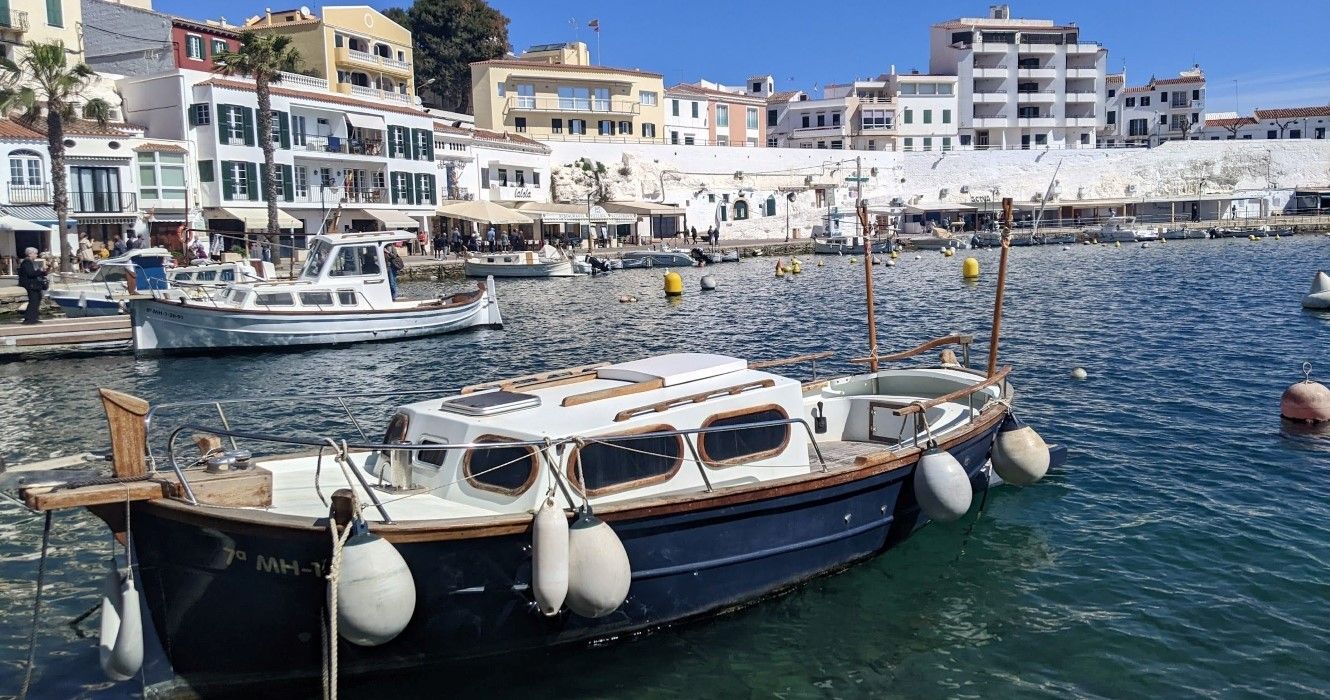 The easternmost Balearic island of Menorca seems like a world away from its bustling sister island of Mallorca. Menorca was declared a Biosphere Reserve by UNESCO in 1993 for its variety of unspoilt landscapes and habitats, from the wetlands of S'Albufera des Grau Natural Park and the rugged red beaches of the north to the ravines of the south. However, this island is not just for nature lovers and sun seekers. Those looking for architectural gems, idyllic seaside towns, luxury rural accommodation and a chance to travel slowly will be delighted on this serene island.
If you dream of Menorca, check out our guide to spending a quiet and memorable week in this Mediterranean paradise. Are you visiting Spain for the first time? Here are some do's and don'ts.
Related: Visit Almeria, Spain: Where Your Favorite Spaghetti Westerns Were Filmed
10/10

Mahon
Port of Mahón.

As the main ports and largest towns in Menorca, either of the twin towns of Mahón and Ciutadella, located on opposite sides of the island, are an ideal base for sightseeing. The island is only 10 miles wide and about 30 miles long, making day trips easy.
The capital of Mahón, also known as Maó, is one of the largest natural harbors in the world. Its main attraction is the 18th century Iglesia de Santa Maria, which adjoins the Museum of Menorca. The multi-story museum, housed in a Baroque-style building, features fascinating exhibits and artifacts about the island's people and culture over the centuries. Mahón is best known for its cheese, but it is also the birthplace of mayonnaise, which appeared in the 1700s when it was occupied by the French.
9/10

Ciutadella
Cathedral Basilica of Ciutadella

Located on the west coast, the former capital of Menorca, Ciutadella, is known for its Gothic and Baroque architecture and its cobbled alleys. Take a walking tour of the historic old town and visit the 13th-century Basilica-Cathedral of Ciutadella, an impressive Gothic-style building built on top of a mosque after the expulsion of the Moors.
Other notable architectural gems in Ciutadella include the Plaza de la Libertad square, the Convent of Saint Augustine, the Torre Saura Palace and the Roser Church. After a tour of the old town, head to the harbor for an alfresco waterside meal of delicious seafood paella overlooking a row of pleasure boats.
8/10

The Bull
View from El Toro
El Toro, also called Monte Toro, is the highest mountain in Menorca, reaching 1,174 feet. Located halfway between Ciutadella and Mahón, it is easily accessible by car. Take a drive to the top for stunning views of the entire island. Stay a while and watch adventurous paragliders.
Stop at the small but charming Mare de Déu del Toro shrine, a 13th-century whitewashed building with a glorious plant-filled entrance dedicated to the Virgin Mary.
7/10

Cami de Cavalls
Cala Galdana on a Cami de Cavalls trail
No visit to Menorca is complete without walking part of the Cami de Cavalls, a coastal path that circles the entire island. Originally created to provide easy access for patrollers going between watchtowers to protect islanders since the 1300s, the dusty, unpaved path reopened a decade ago after being closed for 400 years. The trail is 115 miles long and is divided into 20 sections, each indicating the difficulty of the hike and the estimated time of completion.
Cami de Cavalls is free to the public and open to cyclists, hikers and walkers. Join the course at any time to reach scenic secluded beaches and secluded spots along the way.
6/10

Monument of Sa Naveta d'Es Tudons
Ancient monument of Sa Naveta

Five kilometers from Ciutadella is the ancient stone monument of Sa Naveta d'Es Tudons. Following a path over grassy terrain dotted with wild flowers, visitors can reach the ancient stone monument surrounded by a traditional Menorcan dry stone wall, both carefully constructed without the use of cement. Naveta is a Catalan word for boat, and the shape of the structure is reminiscent of an upturned ship.
This prehistoric monument, built by the Talayotic people and used as a burial chamber, dates back to around 1000 BC and is carefully preserved. Similar burial mounds are found all over Menorca and are open to the public.
5/10

Lazaretto quarantine island
Lazaretto quarantine island.
Travel back in time to Lazaretto Island, a former health quarantine station on Lazaretto Island, a short boat ride from Mahón. On a guided tour, history buffs can walk through the enclosed premises and peek inside the buildings that nearly half a million people passed through on their way across Africa to mainland Spain and other Balearic Islands.
The quarters opened in 1817 and the location remained operational for a hundred years. Ships suspected of carrying contagious diseases stopped on the island and passengers were quarantined for a few weeks to several months to ensure they were not carrying diseases such as plague, cholera and yellow fever.
Related: Spain has a Stonehenge and it's one of the largest Neolithic structures in Europe
4/10

Fornells
Fornells

Located in a bay in northern Menorca, the town of Fornells attracts visitors with its picturesque harbor and whitewashed buildings. Stroll along the water or through its charming streets, stop in the souvenir shops or enjoy the shade under the impressive olive tree in the main square.
Choose from many local restaurants and spend a leisurely afternoon with your friends or family. Fornells also offers the possibility of enjoying its turquoise waters, kayaking, windsurfing or taking a sailing trip in a traditional Menorcan boat.
3/10

Albufera des Grau Natural Park
Albufera des Grau Natural Park
The coastal wetland of the Natural Park of s'Albufera des Grau, located a short drive from Mahón, covers 5,000 hectares and is the core zone of the UNESCO Biosphere of Menorca. The freshwater lagoons, marshes and lakes are protected habitats for around 100 different bird species, including the Wood Sandpiper, Eurasian Coot, Thekla Lark, Peregrine Falcon, Egyptian Vulture, osprey, as well as Hermann's tortoises and Lilford's wall lizards. Cami de Cavalls hikers will pass through the park, but the location also offers easy hiking trails for nature viewing.
2/10

Cova d'en Xoroi
His cova d'en Xoroi.
When it comes to nightlife, the other Balearic Islands tend to shine, but Menorca has Cova d'en Xoroi, an incredible cliffside bar and popular hangout for aperitifs. Built into the caves of the towering limestone cliffs of Cala en Porter on the south coast, the bar buzzes with action as the sun begins to set. Guests can listen to live music, dance to the latest beats, and sip cocktails in lounges with views of the crashing waves and setting sun.
1/10

Where to stay
Torralbenc

Spend a few nights at the luxury hotel Torralbenc, surrounded by the beauty of olive trees, bougainvillea and lavender fields, located a short drive from Cova d'en Xorai. Known for its fine cuisine, spa and swimming pools, this four-star establishment is the perfect romantic getaway and completes your memorable Menorcan getaway. The buildings are traditional whitewashed farmhouse style with terracotta tiles and have rooms and cottages overlooking olive groves.