The More the Better: Holiday Trail of Lights Adds 2 New Destinations | New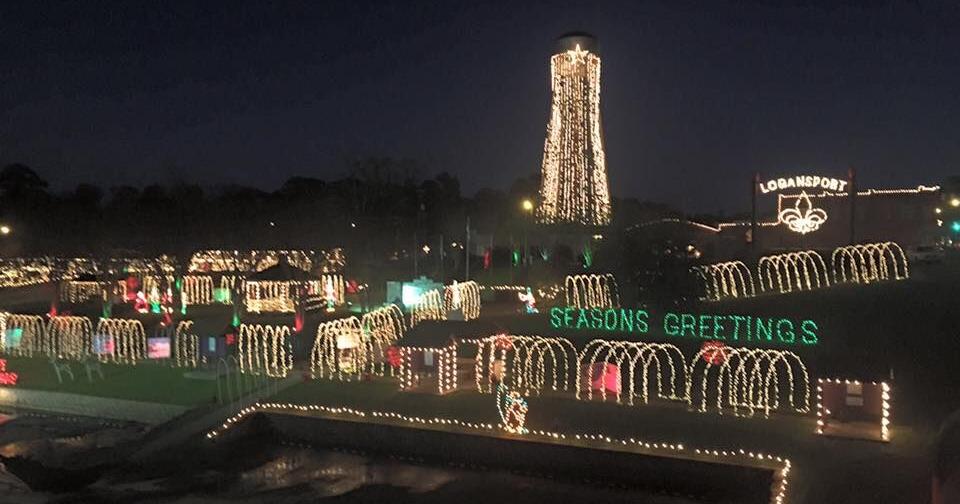 SHREVEPORT, La. — The Louisiana Holiday Trail of Lights announced Friday that it has added Ruston and Logansport as the two new destinations along the trail.
Christmas vacationers can now find information about holiday events in these two cities on the Holiday Trail of Lights website and on social media. Other cities currently on the trail are Shreveport-Bossier, Minden, Natchitoches, Alexandria-Pineville and Monroe-West Monroe.
"It's very exciting to see the Holiday Trail of Lights continue to grow," said Kelli West, Chairman of the Board of HTOL and Chief Marketing Officer of Natchitoches CVB. "Adding Ruston and Logansport to our Christmas marketing materials will make the trail even more accessible and appealing to locals and visitors alike."
The Louisiana Holiday Trail of Lights is a cooperative marketing partnership between destinations in the northern and central regions of the state. The council is made up of representatives from each city, and the team works in tandem throughout the year to promote holiday events, attractions and general travel information.
This partnership was formed in 1992 to improve vacation experiences for locals, visitors and group tours. The trail runs along Interstate 20 and Interstate 49 in northern Louisiana.
"For many of our destinations, the last quarter of the year, which occurs during the holiday months, typically sees a decline in visitation. The Louisiana Holiday Trail of Lights Council works together to create a cohesive marketing strategy, on-site activations and information centers to introduce visitors to the amazing ways they can celebrate the holidays in this part of our state," West said.
The trail can be walked in a day or a week. The towns are within driving distance of each other, making the tour a convenient one-hour trip between any town and its neighboring town.
For more information, visit holidaytrailoflights.com or follow the trail on Facebook and Instagram by searching Holiday Trail of Lights.