Niinistö ends his trip to the United States and discusses Putin with CNN | New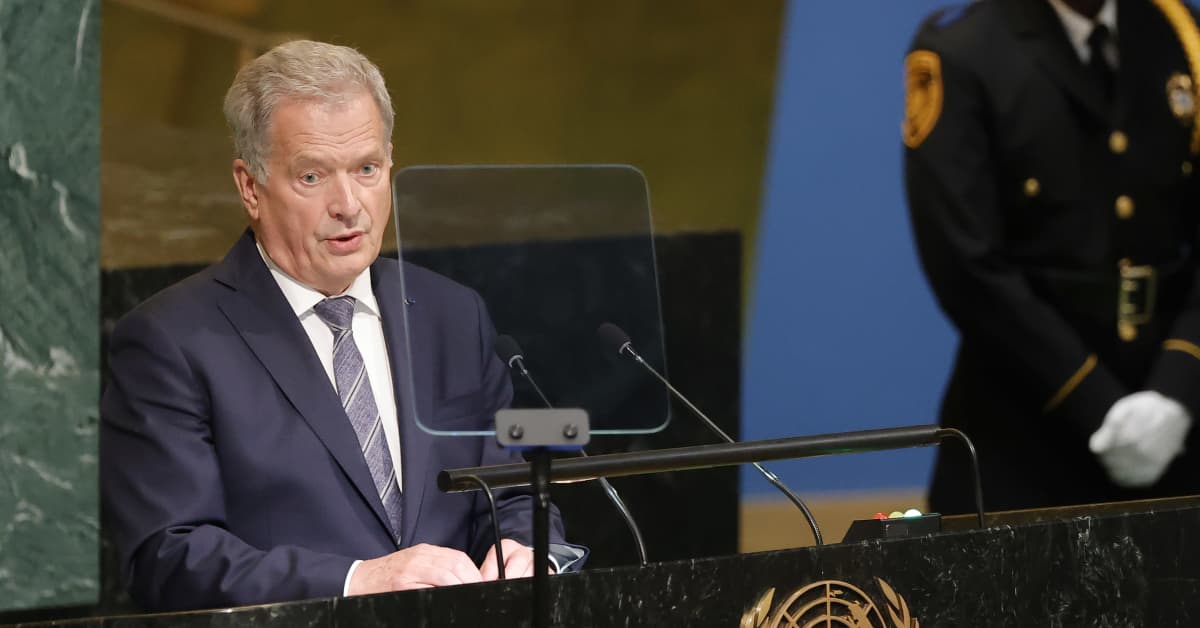 The interview follows the president's talks with US leaders in Washington, as Finland's NATO bid appears to be blocked by Turkish opposition.
US cable news channel CNN broadcasts an interview with the president Sauli Niinisto on Sunday.
According to a tweet from the host Farid Zakariathe program interview Global Public Square covers issues such as Europe's ability to support Ukraine this winter, the risk of a wider war and the Russian president vladimir Cheese frieshis state of mind.
Niinistö has been one of the few Western leaders to have a regular dialogue with Putin in recent years. The two presidents last met in person last October and have had at least three phone conversations this year. The CNN interview airs at 5 p.m. Finnish time.
"Putin's Whisperer"
The president was last interviewed by CNN in July, when the host Christiane Amanpour called him "Putin's whisperer". Both Niinistö and Putin took office in the spring of 2012, although Putin had served two terms previously.
On Sunday, Niinistö wraps up a week-long visit to the UK and the US. After attending the funeral of Queen Elizabeth II in London, he addressed the United Nations General Assembly and received a Global Citizen Award in New York.
He then held talks with various officials in Washington, including the Speaker of the House of Representatives, Nancy PelosiSenate Minority Leader Mitch McConnell and senator jim rischa Republican from Idaho who is the senior member (vice chairman) of the Senate Foreign Relations Committee.
NATO bid could move forward next week
Besides the war, the leaders certainly discussed Finland's NATO bid, which now appears to be stalled, as well as Sweden's, due to Turkish demands. The Nordic neighbors asked to join NATO last May. Membership requires the approval of all 30 member states.
Friday Amanda Paula senior policy analyst specializing in Turkey at the European Policy Center (EPC) think tank, told Estonian public broadcaster ERR that the Turkish parliament would not make a decision on the two candidacies until next summer.
According to the ERR, Hungary also hesitated over the Finnish and Swedish candidacies, but the Minister of Justice Judit Varga declared that Hungary would support their membership. The only other recalcitrant country, Slovakia, is likely to ratify the membership of Finland and Sweden next week, he added.