A Guide to Charleston's Best Transportation Options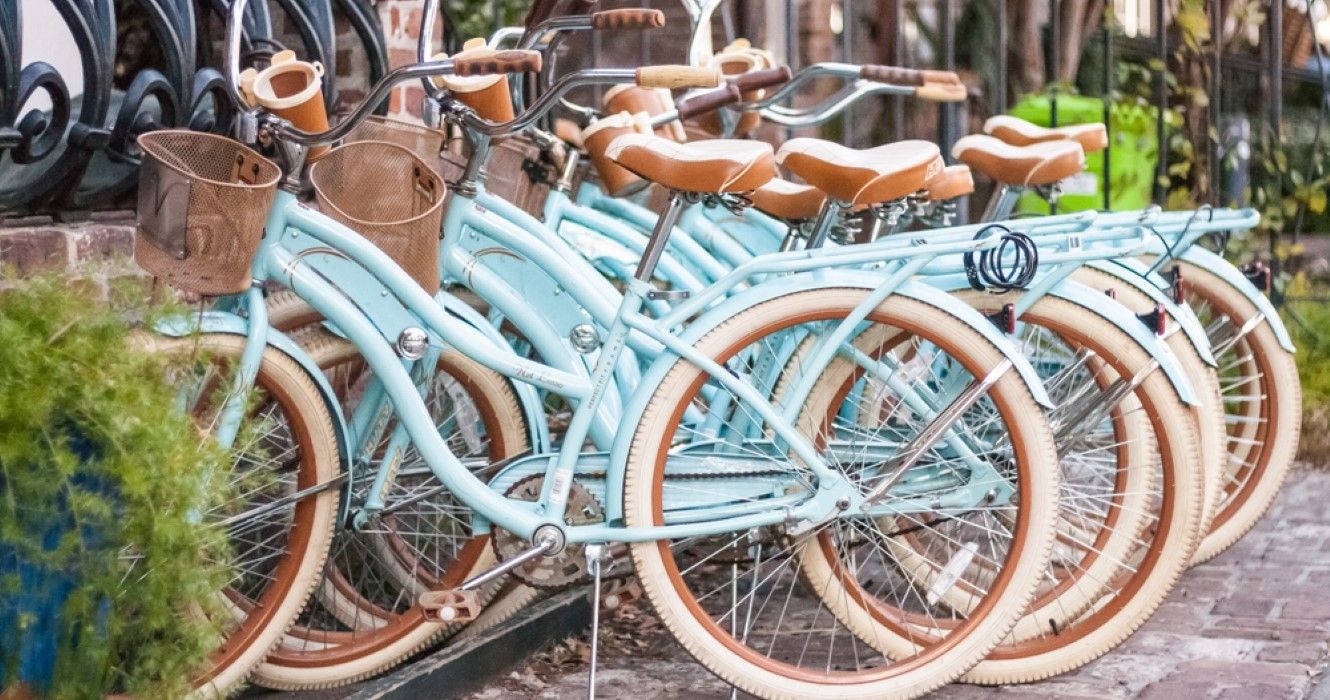 There's so much to see and do in Charleston, one of South Carolina's most charming cities. The city is compact and can easily be explored on foot, especially if you're planning a weekend getaway and staying downtown, which has it all – shops, restaurants, and plenty of historic sites. While walking is one of the best ways to get around Charleston, there are other awesome options to consider. Public transport alone offers many options, including DASH shuttles, offering services throughout the city and providing travelers with access to several attractions. Here's a guide to Charleston's best transportation options.
DASH Downtown Shuttle
The Charleston Area Regional Transportation Authority (CARTA) manages the city's transit system and offers many options for getting around, including bus services and park and ride options. The best option for visitors visiting historic downtown is DASH, which offers free shuttles around the peninsula and various attractions, including Waterfront Park, the South Carolina Aquarium, and the Charleston Visitor Center. Serving three main routes, DASH is the most convenient transportation option for travelers, as all routes stop at the Welcome Center. The routes include:
The green Line : Loops from the Charleston Visitor Center along King St to Broad St. From there it climbs to the Old Exchange & Provost Dungeon, then through Waterfront Park and Charleston Market.
The orange line: Also known as Route 210, this line takes travelers to the South Carolina Aquarium, Marion Square, the Visitor Center, and the College of Charleston.
The purple line: Route 213 stops at City Market, Waterfront Park, Charleston Museum and Upper King Street.
DASH opening hours: 7:00 a.m. – 10:00 p.m.
Accessibility: All shuttles are wheelchair accessible.
Travel by bus
CARTA regulates 16 bus lines and three express bus lines. Dorchester Road on Route 11 connects visitors between the Charleston Visitor Center and the airport. Travelers can pay per ride, cash only, or purchase a day pass at the visitor center. Children accompanied by paying visitors can travel for free.
One-way cost: $2 for regular lines and $3.50 for highways.
A day pass costs: $7, and kids can ride for free.
Accessibility: Buses are wheelchair accessible, and there are lifts and mobility devices for people with disabilities.
If the attractions travelers plan to explore are not on any of the DASHH routes, CARTA buses are the best option as they are simple and easy to navigate. It is important to check ridecarta.com/ to see if a bus offers services to desirable destinations.
Related: 10 tips for getting around on public transport in a new place
Tips for getting around by bus
Discounted daily passes are available online or at the Charleston Visitor Center.
Make sure you have exact change before boarding a bus.
Do not come with animals. They are not allowed.
It is important to be at the bus stop at least five minutes before the bus arrives.
Disabled passengers are entitled to reduced fares.
Getting around Charleston by car
Travelers won't need to rent a car if they're only visiting Charleston for a weekend and only plan to explore downtown. Driving the DASH, Uber, or Lyft should suffice, but if exploring outside the city limits is done on the plane, then using a car would be appropriate. Travelers have a choice of eight different car rental agencies at the airport and others downtown. Parking is something vacationers need to worry about when getting around this beautiful city by car.
Parking fees in municipal garages: $1 per thirty minutes
Cost of municipal parking lots: between $1 and $2 per thirty minutes
Cost of metered parking: $1
Counter opening hours: 9 a.m. to 6 p.m., Monday to Saturday.
Traffic jams are very common at any time of the day, thanks to the many bridges, tourists and many new residents moving around.
Taxis and ride-sharing apps
Taxis, Uber, and Lyft are all available in Charleston and are great for travelers looking for privacy. The costs of Uber and Lyft services depend on their demand and can sometimes be significantly lower. For travelers taking short trips to see attractions or dine at a restaurant, Uber and Lyft are the most convenient option, especially when staying downtown.
The cost of a taxi: $15 is the minimum fare from the airport, but it can cost up to $60, depending on where you are staying.
Check the hotel's website to see if they offer free airport pickups before hopping in a cab, Uber, or Lyft.
Related: Everything you need to know about NYC taxis
Biking in Charleston
Cars in Charleston don't go too fast, thanks to the small city blocks, making biking another good transportation option for vacationers. There are several shops spread across the city from which travelers can rent bikes. Downtown Charleston has no bike lanes, but tourists can use the Ravenel Bridge to Mount Pleasant, a 2.5-mile route designated as a multi-use route.
The free DASH system and carpooling are the cheapest ways to get around Charleston, but all of these options will get travelers to the destinations they're headed to.